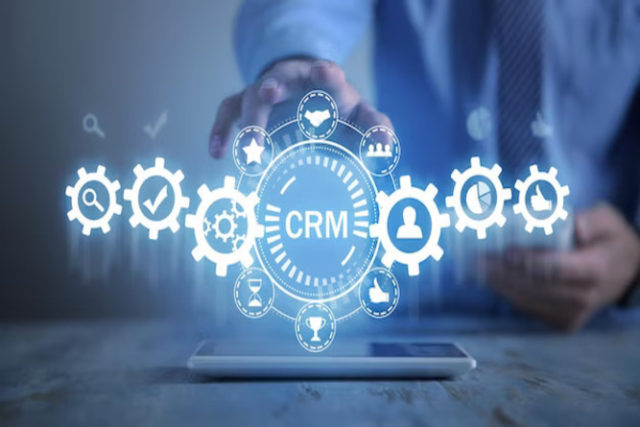 Customer relationship management (CRM) is widely used in corporate parlance. Therefore, it aims to boost sales opportunities, enhance conversions to new customers, and keep current customers returning. Moreover, CRM aims to foster strong connections with clients and increase loyalty.
Further, it helps businesses plan how to best meet their clients' demands by gathering as much data as possible about customers' wants and habits. Many distributors adopt it because the system can effectively manage sales using actionable data.
Benefits of Customer Relationship Management
The time and effort required to use a CRM system are worth it. Listed below are some benefits of introducing a CRM system into your company.
Build Relationships and Widen Your Customer Prospects

The connection between a business and its clientele may benefit significantly from using a CRM system. With the help of a central server, you can easily access and trace information about your customers. Therefore, with such knowledge, you can better cater to their requirements. In addition, you may see several tendencies that can aid your businesses in making informed choices.

Extensive Analytics

More is needed to collect a mountain of client information; you must also understand what it means. Built-in analytic features in CRM software help put data in perspective, transforming raw numbers into meaningful information. One can evaluate and improve marketing campaigns based on data like click-through rates, bounce rates, and demographic information.

Minimise Manual Work

Automatic client data recording is one of CRM's many time-saving features. To begin communicating with a potential client, design a registration form and follow up with an email. Hence, CRM can deliver up-to-the-moment information and reliable data using automated and linked systems. Even if the individual in charge of the data leaves the firm, the data remains protected.

Creating New Leads

Relationships with customers flourish when cared for. Effective communication is essential for nurturing. Therefore, the conversation may take several forms and unfold in numerous ways. Your company will benefit significantly from the ability to notify staff members when it is time to contact a prospect and to keep track of all communications.

With a CRM, you can see the whole picture of your customer's experience. They provide complete visibility into all interactions with current and future clients. This vantage position makes planning simple, an essential skill for generating leads and maintaining client relationships.

Growth in sales

When buyers return, again and again, your revenue will rise. CRM facilitates sales pipeline development by standardising and automating key processes. Your sales information may be analysed and stored in a single, easily accessible location. This feature will assist your company in establishing a scalable, repeatable sales procedure.

Improved Marketing

You can adapt your marketing efforts to each consumer with customer relationship management. It lets you get to know your clients more intimately, which in turn helps your company create goods and services that are more likely to be well received.

Enhanced Profitability

Customers' profitability is evaluated through a customer relationship management system. With this information, you may tackle each subset in the most economical way possible. In addition to saving money, this strategy can help you better serve your most lucrative clientele, ultimately boosting your bottom line.
Conclusion
A CRM system can be a vital asset for companies' sales, marketing, and client service teams. It can help create in-depth profiles of leads and customers and provide insights into all interactions between them and your team. This facilitates building good relationships with existing customers, expanding into new customer segments, and developing targeted marketing strategies. If you want to increase organisation in communication and better understand the behaviour of clients and leads, consider incorporating a CRM into your business.