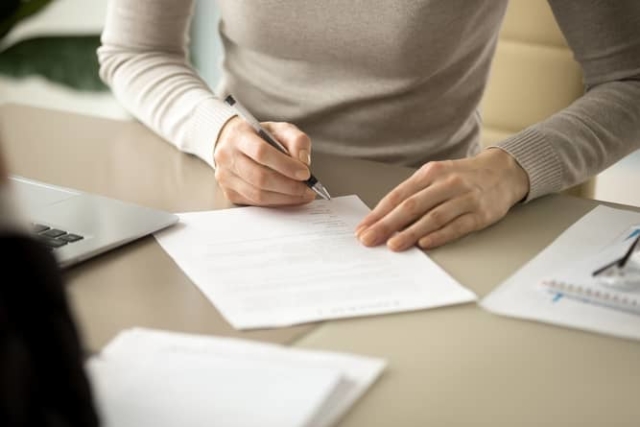 Any businessman worth their salt knows that building her business can be fickle. If you're entering a new market, you live in the constant fear of acceptance. If the public is Unappreciated towards your product or service, you could suffer a complete loss. Similarly, if your business is a part of a popular and appreciated market, there is a massive rat race amongst existing competitors themselves, let alone the market penetrators.
In such times, a term insurance plan can save your life. Having a term insurance cover is like having a backup plan for any unpredictable losses or what do you real and emotional suffering caused due to the entrepreneurial venture.
Here are a few reasons why you absolutely must have term insurance if you are an entrepreneur:
There are no Backup plans for an entrepreneur. You go headfirst into your vision, and if you fail, you can try again still you meet inexplicable success. However, since it does not happen on the first try, having term insurance allows you to take certain risks knowing that the vendor is going to cover the charges ask for the terms of your insurance plan.
You don't have any employer benefits as an entrepreneur, therefore, you cannot claim any of your charges. Any additional charges such as health insurance, education fund, etc. I'm easier to handle when you have a term insurance plan.
Entrepreneurs have unstable income, till their ideas take off of course. However, in order to have financial security during those unstable times, term insurance comes in really handy dealing with unprecedented expenses at crucial times.
Term insurance also contributes towards tax benefits. According to the income tax acts of 1961 as per 80C, its term insurance plan allows you to reduce your taxable income by 1.5 lacs in a fiscal year. This is particularly useful to entrepreneurs since they do not enjoy any tax benefits, per se.
Term insurances are also handy rules that allow you to grow and expand your business at critical times. Borrowing loans at times like this can save your life and you can use the term insurance payouts to repay these loans.
Entrepreneurs can also benefit from the added protection of a term insurance plan. In case of an unfortunate demise, the insurance adjuster will provide the policyholder with the payout so the nominees loved ones can live comfortably.
Speaking of an unfortunate demise, term insurances also provide added security against liabilities such as debts from financial institutions, business expenses, etc.
Term insurances are available for very low rates of premium as compared to other insurance plans therefore, considering the magnitude of advantages that they provide, it is the best deal for any entrepreneur to secure their business and their future. Term insurances provide an amount that is sum-insured, which comes in quite handy for dependence trying to keep up with the everyday finances of the house and the business. Term insurance is basically assured that your legacy will thrive and stand the test of time.