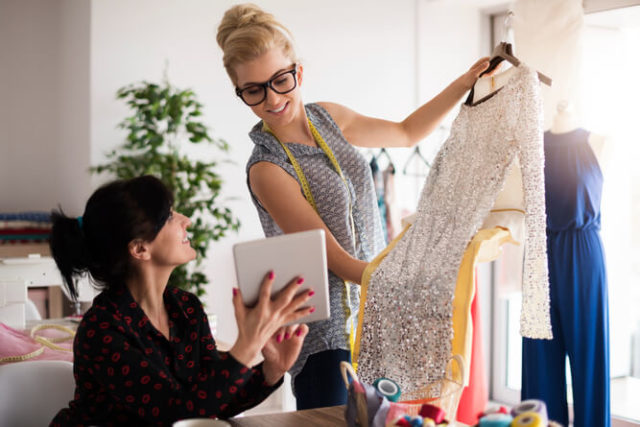 The fashion industry in India is a multi-billion dollar sector, with expected growth and market value to reach more than double by 2030. The Indian fashion industry has been on a steady rise in the past few decades and one of the major contributing factors behind its growth is the advancement in the technological sector. Similar to other cases, technical advancement secured a major part in the fashion industry and has brought significant changes and improvements. Let us talk about some of the top technology trends that are reshaping the Indian fashion industry at the moment.
Alternative Materials

The implementation of alternative materials and fabrics by fashion designers and major manufacturers are positively affecting the industry. The existing condition of apparel making is creating a huge amount of waste, in terms of raw materials and production methods. Also, some reports show that about 7,600 litres of water are required to make a pair of jeans. Thus, the popular use of sustainable materials and fabrics will help control unnecessary waste creation and change the outlook and approach of fashion entirely.

Internet of Things (IoT)

IoT is the interconnection enabled through the internet of computing devices implanted in daily-use objects, which lets them transmit and receive data. The use of IoT to bring forth smart clothing is going to be the biggest and most popular trend in the fashion industry of India and the world. This will enable the security, management, efficiency and data sharing very applicable in daily life, through simple objects. Health monitoring apparel, powered suits for the elderly, heating fabric, etc. are some of its examples.

Artificial Intelligence

The advancement in Artificial Intelligence or AI is pacing up with the modern algorithm, to introduce a new wave in fashion. The AI is not only collecting available data for business analytics, but it is also helping the customers as a support tool during their purchase. Popular online stores use this AI on their platform through which you can search for apparel by scanning a picture, using "sort" and "filter" options to narrow down search results, etc.

Virtual Reality

Fashion is not bound to the real and physical world anymore and is rising in popularity via the digital form. A major following is pivoting towards a virtual reality where digital apparel is being made and sold at high prices. Also, companies and customers are using this technology to try new apparel via VR, to get a better idea of clothing than anything a mobile screen can ever produce.

Online Shopping

The online fashion market keeps on improving and growing larger. People now have access to thousands of brands and their offerings, which they can buy easily from the ease of their home or office and also have the ability of easy returns. Online pay, numerous discounts, custom printed apparels, etc. are some of the modern aspects of online shopping.
These have been the top technology trends that are currently reshaping the fashion industry in India, which is rapidly growing to new extents. If you are a designer then this is the right time to implement some of these methods in your work.