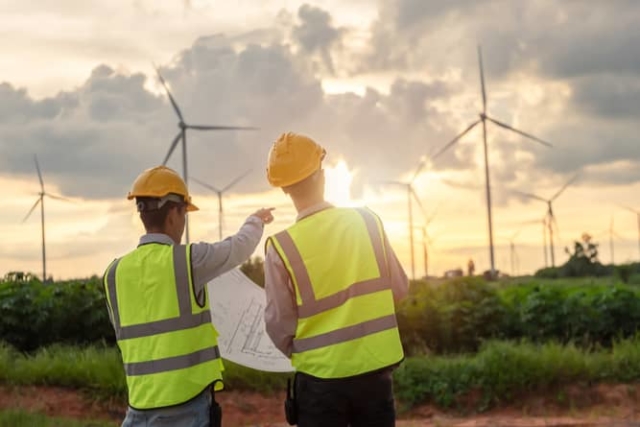 Renewable energy is a hot topic of discussion right now. And for mostly the good reasons. Many governments, corporates, businesses, and individuals are vocal about using more renewable energy.
But what exactly is a clean source of energy? And what does the future hold for renewable energy? Here is everything that you need to know about renewable energy in the future.
Best Sources Of Renewable Energy
Given the current landscape, there are two clean sources of energy that are seeing an increase in popularity and usage. These two sources are solar power and wind power. More and more individual houses are not opting for either of the two sources of energy and even for the national grid.
Both these sources of energy have shown a lot of promise as to what they can offer. They can produce clean energy, thereby helping humanity as a whole to achieve zero emissions. On the other hand, they can play a crucial role in helping the local economies as well.
When you consider wind power, it brings in a lot of opportunities for employment and funding in the local circles. And you can use solar power right at your home, as long as you have a terrace with some open space.
Though the higher installation charges might offset some of the potential buyers right now, it will only get better with time. as the production costs come down, solar panels will get cheaper. There are estimates that renewable energy will grow by as much as 50% over the next four years, with the help of solar power, wind power and hydropower.
Is it the Future?
We do not have the luxury of choosing sustainable and renewable sources of energy. We must adopt them at the earliest. The usage of fossil fuels results in global warming has effects on the health of people and there are sustainability issues as well.
With access to better and newer technologies, solar energy is becoming gradually slower. As more people and governments adopt solar energy, its prices will come down drastically in the next few years.
The USA and the UK lead from the front when it comes to wind farms. The USA is home to 6 of the 10 largest onshore wind farms, in the world. Similarly, the UK has 6 out of the 10 highest capacity farms. This is when offshore wind farms are concerned.
France is also taking steps to move away from nuclear energy, which accounts for about 75% of its energy requirements.
Why Is it Important?
There are quite a few reasons, why it is important to adapt to renewable energy for the future.
Air pollution is constantly on the rise and with less dependence on fossil fuels and some other measures, the air quality would improve.
It might lead to fewer droughts and floods since currently, fossil fuel plants consume a lot of water.
They also promote economic growth locally.
Renewable energy will play a key role in the future. It will only happen if people start adapting to them.